This tutorial intends to help international customers to successfully configurate a Fritz!Box for using it with an o2 (V)DSL connection.
Important NOTE! Since the firmware version 7.20 got released you can change the system language of a German Fritz!Box to the following options: German, English, Spanish, French, Italian, Dutch and Polish. 
Unfortunately, changing the system language is only possible after finishing the intitial setup with the setup assistent which is only available in German.
The following will explain to you how to do that step by step.
First connect the Fritz!Box to the TAE socket using the grey DSL cable. Then power up the Fritz!Box with the included power supply. Now you can connect to the Fritz!Box via LAN cable or WiFi (WPA2 password is located on the bottom of the router). This is done via internet browser by visiting: http://fritz.box.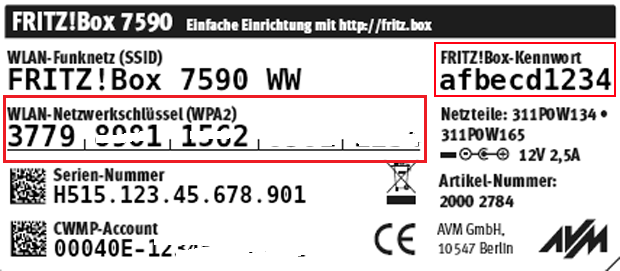 At first you'll see the start screen of Fritz!. Here you enter the Fritz!Box Kennwort (which you see in the first picture as well = "FRITZ!Box-Kennwort").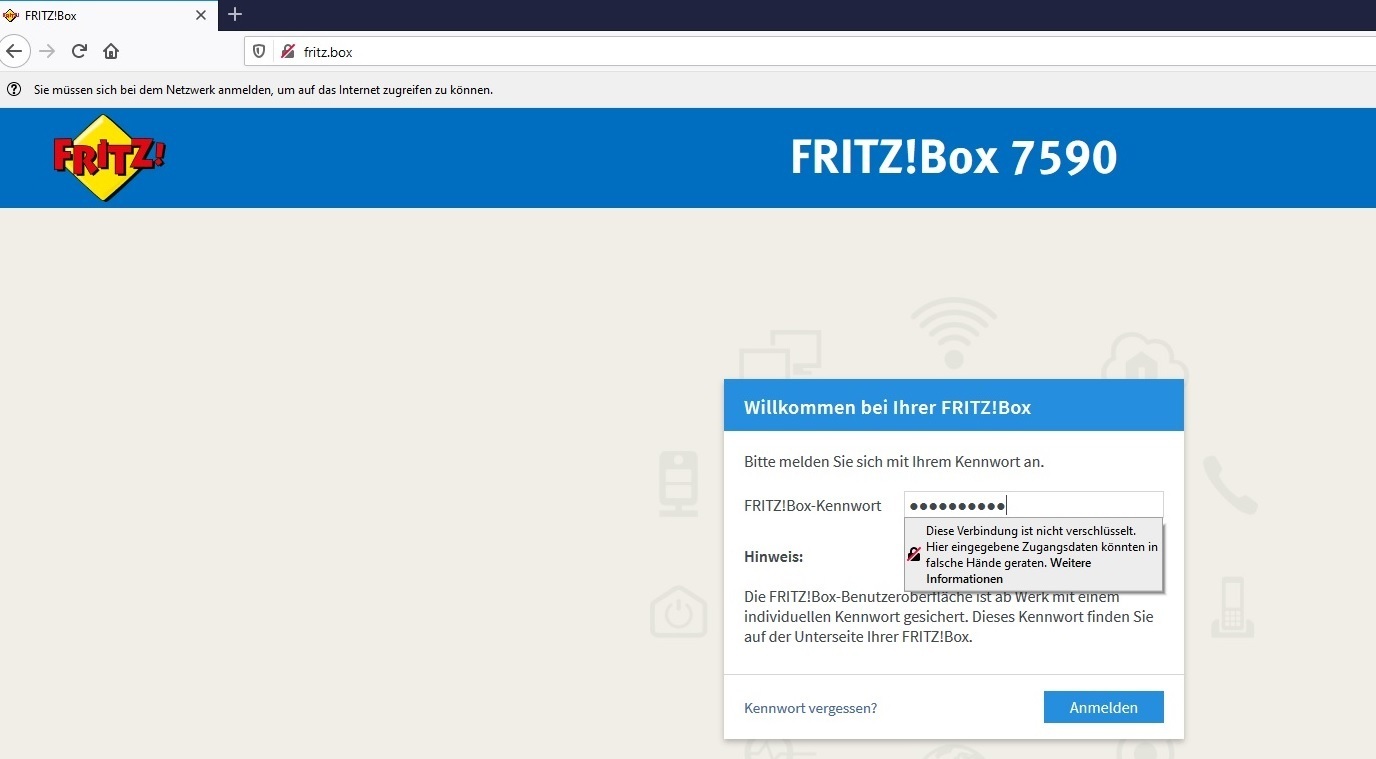 Here you can confirm that you want to send diagnostic data to AVM. Continue by clicking "OK".

In the following you'll get the information that the assistant is going to support you by setting up the Fritz!Box. Continue by clicking "Weiter".

Choose o2 as DSL provider and continue ("Weiter").

Select o2 DSL and continue ("Weiter").

Enter your DSL username and password.
Those information you'll find in the E-Mail which you got from o2 ("Willkommen bei o2") or in a letter which was sent to you by post.

At this page you'll see the summary of the settings for your internet access. Continue ("Weiter").

Here you can see if you connection was set up correctly. Continue ("Schritt abschließen").

Your landline is automatically set up in the Fritz!Box via TR-069 configuration. Continue ("Schritt abschließen").

On this page you can setup your own Wifi SSID or password. Therefore you need to click in the field for changing the Wifi settings ("WLAN-Einstellungen der FRITZ!Box"). 
After you've completed this step, continue ("Schritt abschließen").

If you want you can set-up status information from your FRITZ!Box here. Continue ("Schritt abschließen").

Next you get the information if your FRITZ!Box has the latest firmware. You can update if wanted or needed and continue afterwards ("Schritt abschließen").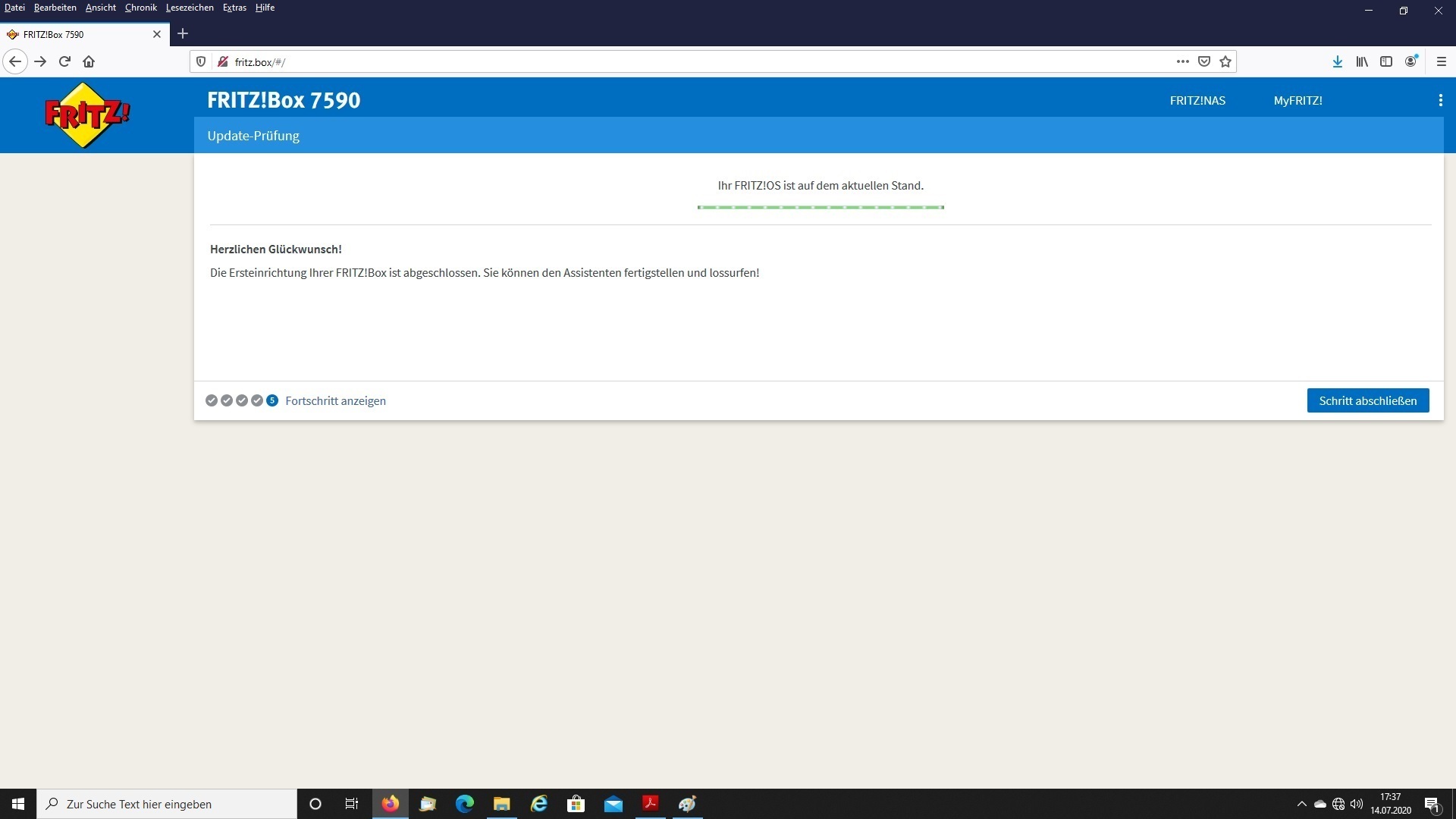 The configuration is done now. Here you can finally change the language of your FRITZ!Box. Choose one of the languages mentioned and continue ("Übernehmen").
Here you can see an example of the page in English.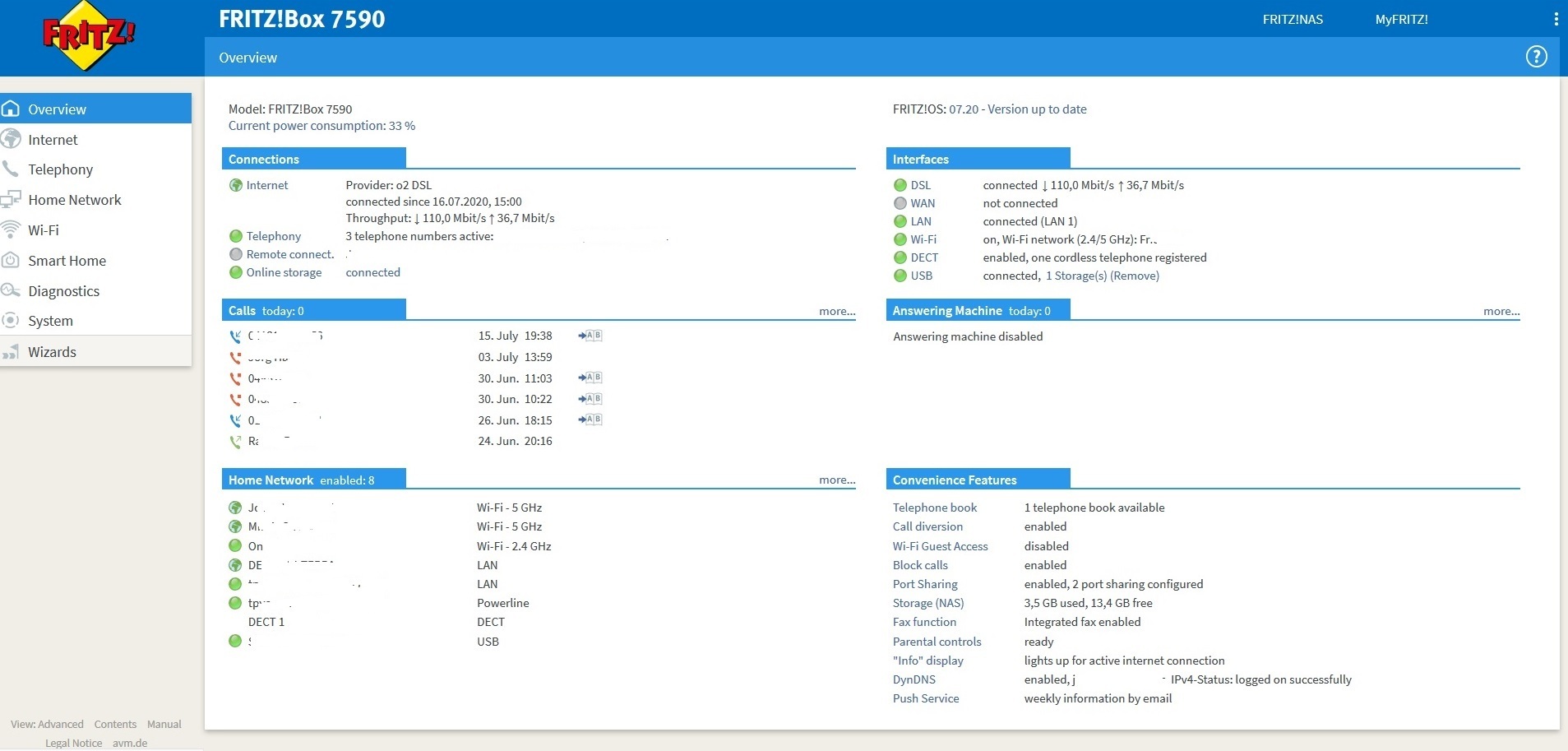 Did you find all information needed? We would appreciate it if you'd click "Gefällt mir"/ "Like".  
If you have further question or any comment about this topic and process you can visit our English o2 community and write a question! 
Last Update: 01/2021