Hello ,
I currently have a DSL internet connection , which also includes the Telephone connection.
But I could not find any information about the telephone number , I understand that it was to be sent via Post.
But I have not received any information about the same.
So could you please let know how can I get information about the telephone number.
thanks and best regards!!!
Satish Kumar
Lösung von blablup 23 August 2019, 15:36
When setting up the o2 Homebox, usually the 10-digit PIN must be entered. In the same PDF document, in which you were informed of this 10-digit PIN, is also your phone number.
In the menu of the o2 homebox you find your call number under "Telefonie"->"Rufnummernplan"-> "eingehende Anrufe" or "ausgehende Anrufe".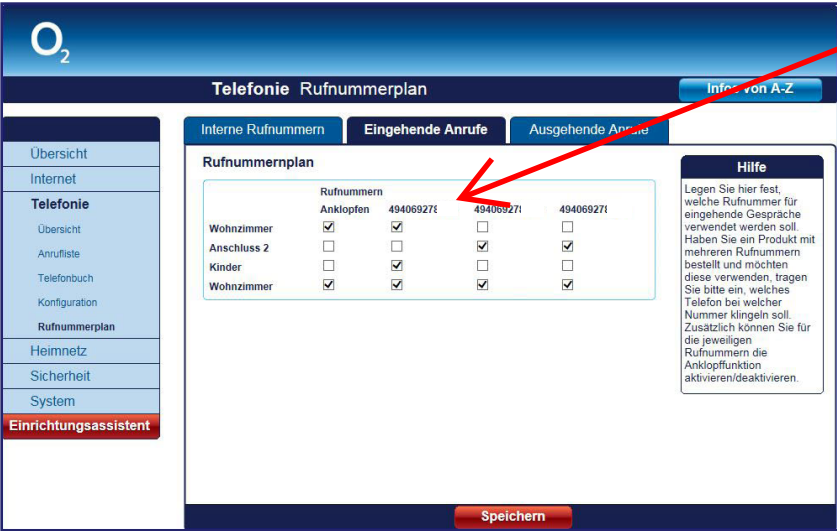 Annotation:
The phone number will be there in international format. Within Germany, the country code 49 for Germany is omitted. Example: Berlin phone number +493012345678 is entered in Germany as 03012345678 in the phone.
Edit by o2_Katja: Rufnummern gekürzt (Vorbildwirkung ;))
Zur Antwort springen