Hi team,
I recently moved apartments and my new place in Muelheim Cologne has extremely bad signal quality. I have two O2 contracts - one for my handy and one for homespot and internet speed on both is extremely bad here. For the homespot, I have the O2 Free Unlimited Max online (LTE/5G) contract that supposedly can go up to 300mbps. 
I am attaching the following screenshots from the homespot. Perhaps someone from the community support can help understand the problem. If its not possible to increase the speed then I would like to move towards cancelling my contract.
I've been reading on the forums for quite some time so here's some basic information,
Firmware is updated to the latest version
LTE is the preferred network
Router is placed right next to the window on a stool so its above ground
I have tried the gigacube (from vodafone) in my house too and I easily get speeds of 100mbps+ with that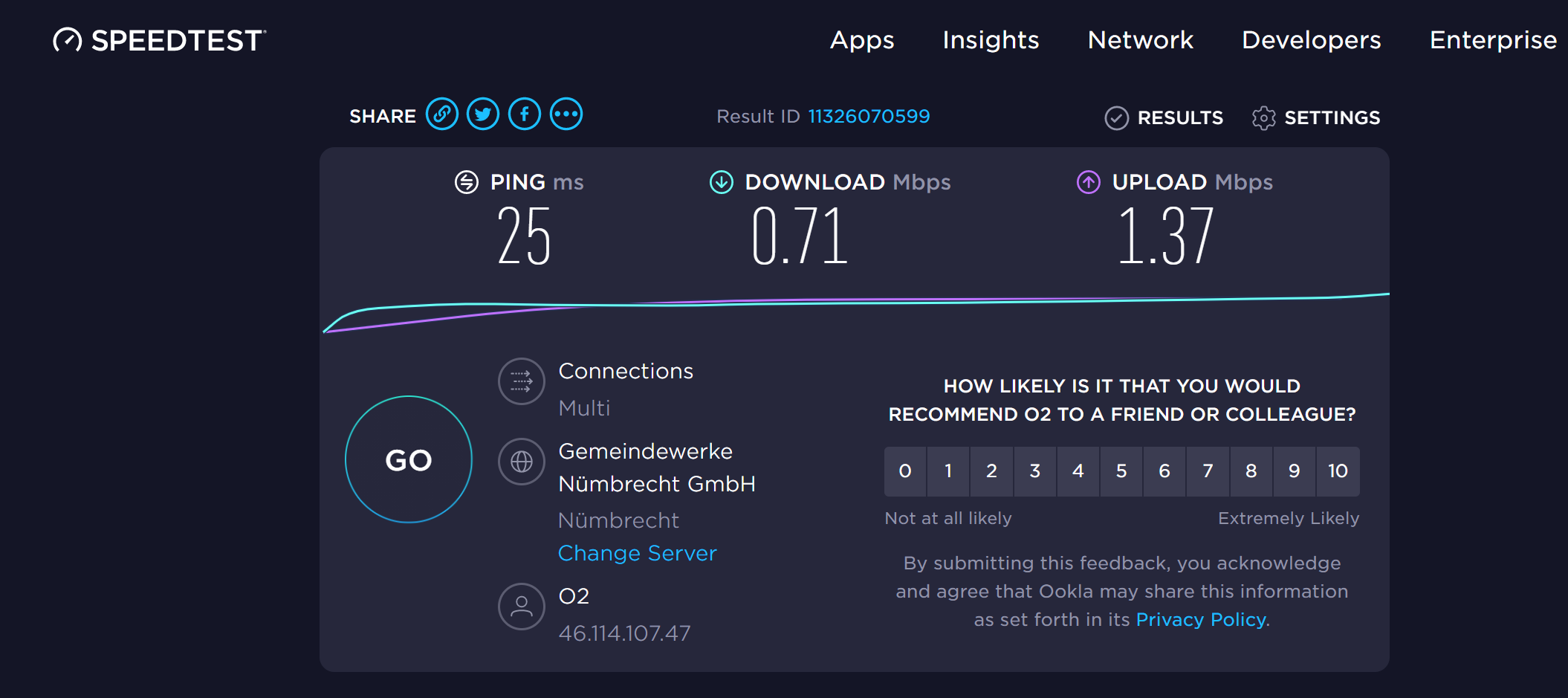 Also, sometimes ping is well above 60ms in my speedtests.
All these tests and data above is making me believe that there isn't much I can do to improve speeds. But i'm happy to do some tests to understand more.
Thanks in advance
Saad
Lösung von o2_Matze 30 April 2021, 09:54
Hi @Koeln15 
Welcome to our o2 Community. Thank you for your preparatory work
I assume the Speedtest is made via the homespot connection, correct? 
Please do us a favour, and first make a speedtest via your o2 mobile phone contact in your appartmant and then a second speedtest
with your mobile infront of your house, so that we can check if there is any difference and if the speed and performance in your appartmant is so slow 
because of massive walls and other interferences, or if there is a network error in your area which we have to investigate. 
Thanks and best regards Matze 
Zur Antwort springen